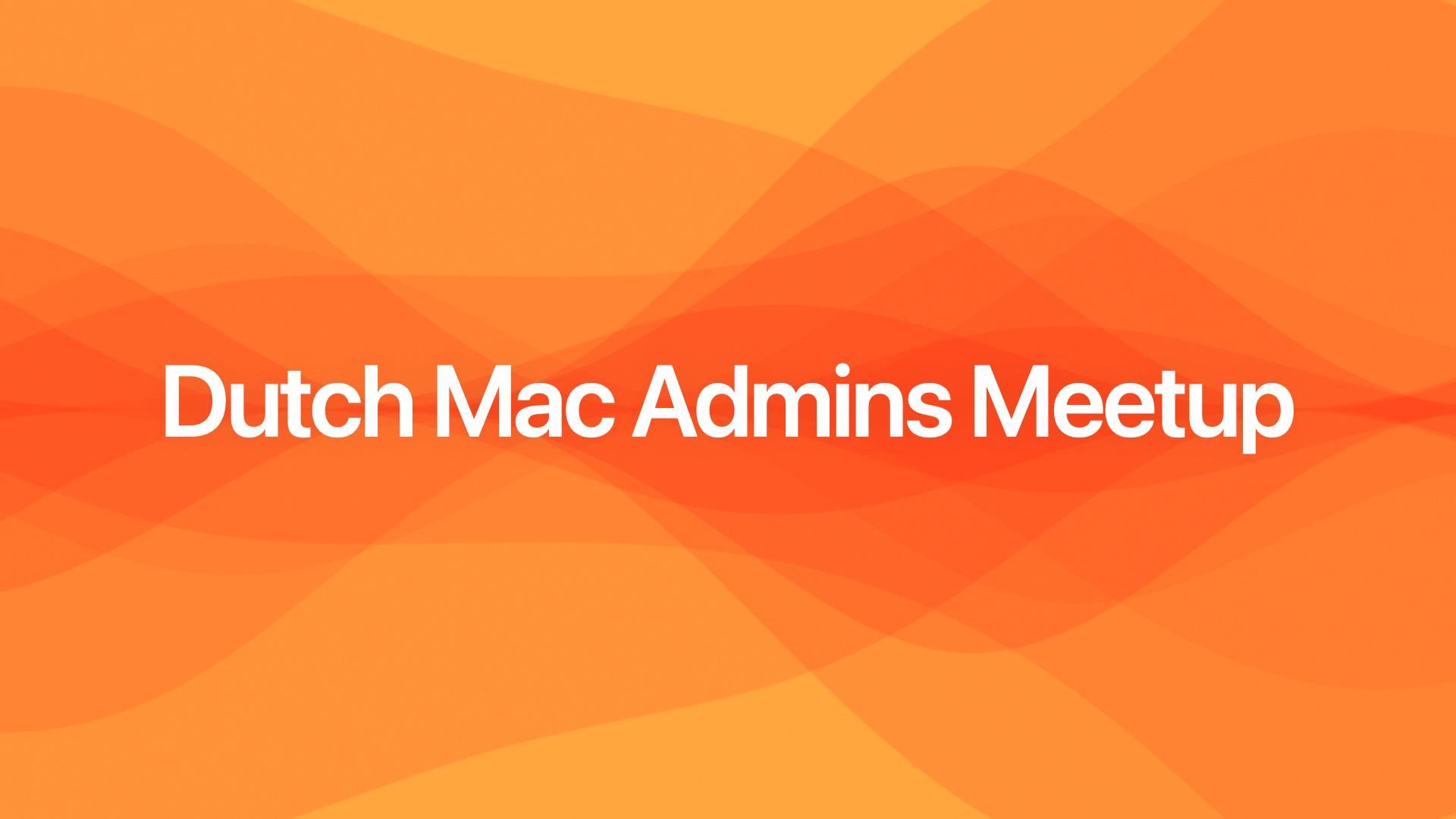 It's time to meet again, and this time we're meeting in person only. Fremantle Netherlands has kindly offered to host this meeting, and they have ample space and facilities to accommodate us.
We are excited to announce that on Monday, the 19th of June, we will be holding a MacAdmins meeting from 17:30 to 21:00.
To secure your spot, please register yourself as soon as possible. Please note that there are limited places available, so don't miss out on this opportunity!
Here's the agenda/schedule:
17:30 - 18:00 Drinks & Food (Sponsored by Fremantle)
18:00 - 18:30 Presentation from Fremantle by Marijn van der Maat
18:30 - 19:00 Presentation Pro Warehouse and Secrid - Introduces their uninstaller project by Erik Stam and Sander Schram
19:00 - 19:30 Panel Battle of the Patch Managements with Sander Schram (Secrid), Armin Briegel (Jamf) & Jordy Witteman (Root3)
19:30 - 20:00 Special Guest - Dean Hager
20:00 - 21:00 Drinks & Snacks (Sponsored by Fremantle)
How do you sign up?
click on June 19
click on 17:30
the rest is self-explanatory
*If you haven't registered yet, don't miss out on this opportunity attendance is free! Registration is filling up fast, so make sure to secure your spot before it's too late. *
Remember, once it's full, it's full!