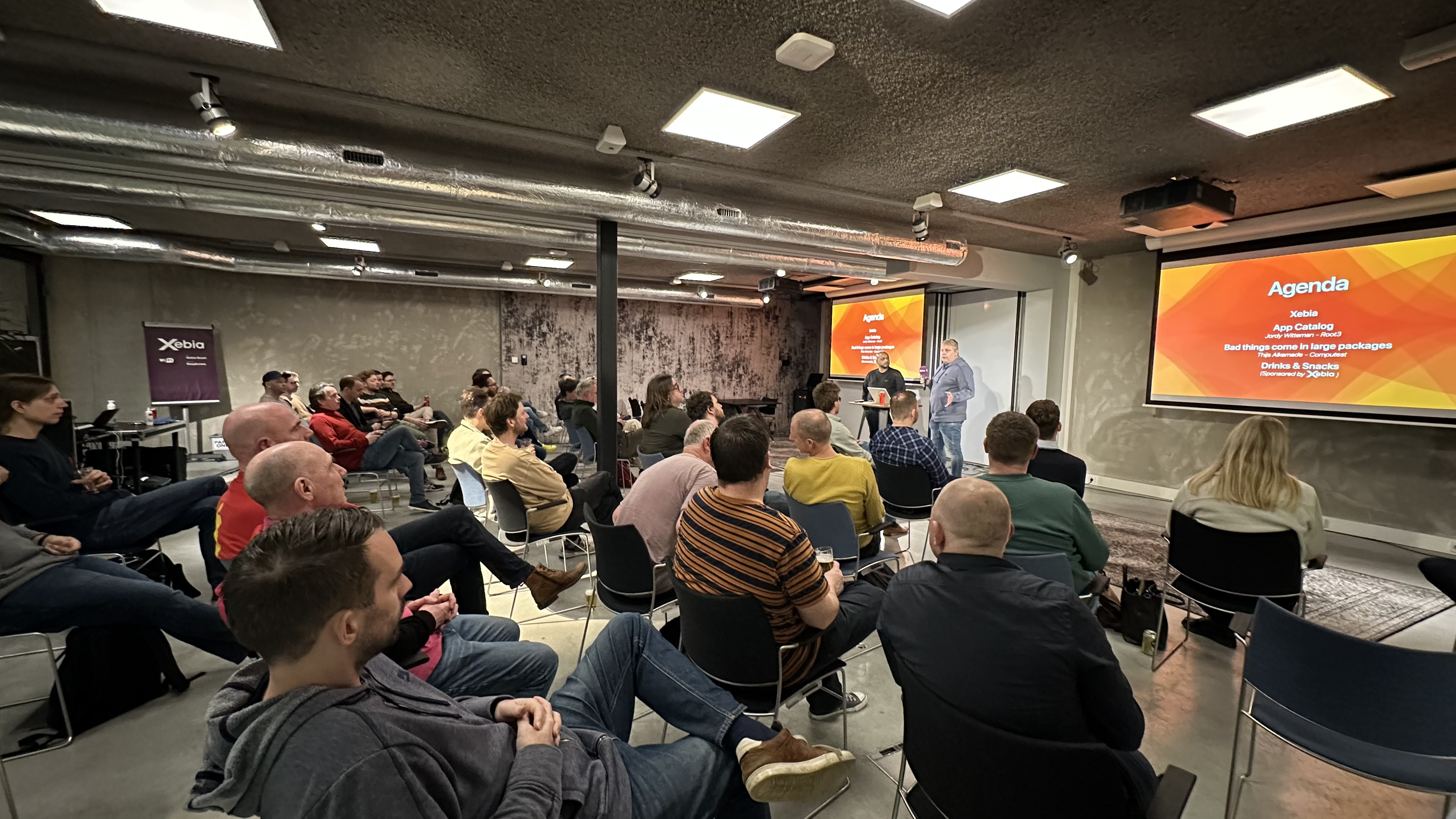 Our Second in-person Hybrid Dutch Mac Admins Meetup was hosted by Xebia, they have enough space and the facilities to host this meeting both on location and remote (hybrid), this allows everyone to join where they feel comfortable.
Marlon Soekhar, Manager IT by Xebia, kickof the evening and told us what his team does and told us more about Xebia, who they are and what they do.
Introduces the new App Catalog by Root3
The first presentation was held by Jordy Witteman, Apple Principal Consultant by Root3. He introduced the new App Catalog service which Root3 build for there customers.
Explained that installing, updating and maintaining macOS-apps can be challenging for less experienced administrators or those unfamiliar with macOS management. Or when organisations is using a more limited MDM solution like Microsoft Intune.
Bad things come in large packages by Computest
Next up, I would like to introduce you all to Thijs Alkemade, a Security Researcher at Computest's Sector 7 division. With his expertise in mathematics and computer science, he has successfully demonstrated zero-day attacks on various systems and environments, including macOS, iOS, and even Zoom.
Thijs has received accolades for his skills, including winning the prestigious Pwn2Own competition twice. I hope you enjoy his talk and learn about his fascinating work in advanced security research.
Last year, along with his colleague Daan, he presented an awesome presentation at Objective at Sea in Barcelona. If you haven't seen it yet, it's a must-see.
Resources